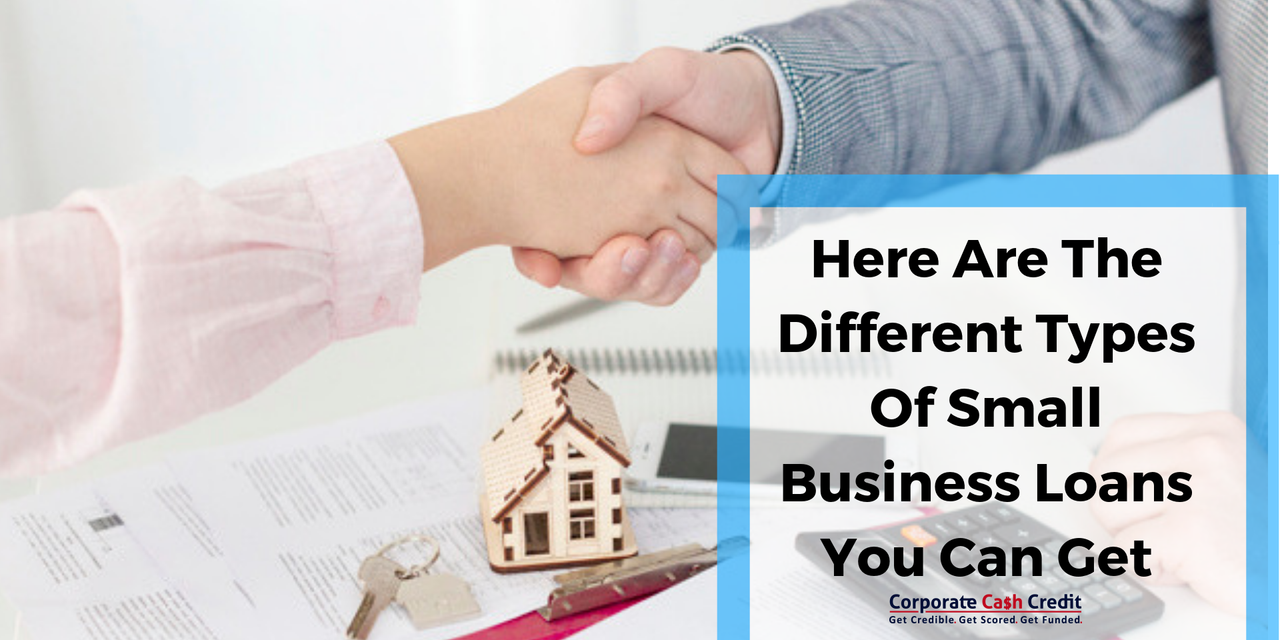 Here Are The Different Types Of

Small Business Loans

You Can Get
People are looking for small business loans to expand their businesses with reasonable interest rates so that they'll easily pay back their debts before maturity time. Small business loans are good for them those who want to kick-start new small business venture or purchasing an existing small business.
Problems you may face in a process of Small Business Loans:
While searching for business loans, borrowers might face some problems and it can be a problematic situation, the things which can create problems are,
 Your business is a STARTUP

 Low CREDIT SCORE

 Not enough COLLATERAL

   No GUARANTEE from you to the lender

   INDUSTRY EXCLUSIONS.
Unfortunately, your business loans are difficult to get approved because these problems can lead your business towards legitimate crises. But, you don't need to worry because business loans are offered by many traditional and alternative lenders, each of them has a different kind of demands, you can opt the one you feel is feasible for your business. It will help your business grow, fund new research and development help you expand into new territories, enhance sales and marketing efforts, allow you to hire new people and many more advantages.
Different Types Of Small Business Loans Available:
Traditional, as well as alternative lenders, are also important for small businesses looking for loans. The options of small businesses may vary according to your business needs, interest rates you can pay, the length of the loan required and the specific terms of loans. Here you will see the different types of small business loans you can get.
SBA loans are difficult to qualify for but carry low-interest rates up to 9.75% and repayment terms up to 25 years.
It has four types of Small Business Loans:
A 7(a) loan guarantee is provided to lenders to make them more willing to lend money to small businesses with "weaknesses" in their loan applications.
For example, a business startup would not have cash flow history to provide a lender with the assurance of continued ability to pay back a loan, so the SBA 7(a) loan would serve to provide the lender with an increased guaranty against default. The SBA warns, though, that lenders do not have to accept 7(a) loans.
These small business loans have a maximum amount of $5 million, and borrowers can apply through a participating lender. Loan maturity is up to 10 years for working capital and generally up to 25 years for fixed assets.
All sizes of businesses have an option of getting low-interest disaster loans; it can be used to repair and replace inventory, equipment, machinery, real estate and business assets that were harmed and destroyed in a natural disaster calamity. The qualified businesses can have business loans up to $2 million disaster loans.
Equipment of small businesses can be bought through equipment loans. This normally requires an up-front installment of 20% of the purchase price of the equipment, Interest on the loan is typically paid monthly and the principal is usually amortized over a two to four-year period.
The small business loan amount ranges from $5,000 to $500,000 and can accrue interest at either a fixed or variable rate. It is also known as equipment leases and it can be used to buy equipment, vehicles and software, etc.
The SBA offers very small business loans to new or growing small businesses. The credits can be utilize for working capital or the buy of stock, supplies, furniture, installations, apparatus, or gear; however, they can't be utilize to pay existing obligations or buy land.
The SBA makes funds available to intermediary lenders, which are nonprofits with experience in lending and technical assistance. Those intermediaries then make loans up to $50,000, with the average loan being about $13,000. The loan repayment terms shift in view of a few components, including the loan amount, arranged utilization of assets, necessities controlled by the mediator loan specialist and the requirements of the independent company borrower.
2.

Alternative Lenders and

Commercial bank Loans:
Alternative lenders and commercial banks also offer small business loans, and some of them are kind of similar to Small Business Administration (SBA) loans, but they also offers funding options which isn't offered by SBA loans.
In this process invoices are treated as collaterals, which are sold to factoring companies. Your company then receives the cash in advance with each invoice sold. The amount of capital available grows with your business.
Lines of credit provide small businesses money for day-to-day cash-flow needs. They not recommend for larger purchases and are available for as short as 90 days to as long as several years. With a line of credit, you take only what you need and pay interest only on what you use, rather than the entire amount. These loans are usually unsecure and don't require collateral.
The advantages of merchant cash advances are that they are relatively easy to obtain, funding can take just a few days and the loan is repaid from credit card sales. The biggest downside is the expense: Interest runs as high as 30 percent a month, depending on the lender and amount borrowed. This type of loan is made to a business based on the volume of its monthly credit card transactions. Businesses can typically receive an advance of up to 125 percent of their monthly transaction volume.
These business loans are short-term solutions for businesses. These are available both from banks and alternative lenders. These loans often come with higher interest rates and shorter maturity time but the advantage of a working capital loan is that small businesses can keep their operations running while they search for other ways to increase revenue.
Professional Practice Loans:
These business loans are for the service providers like healthcare, accounting, legal, insurance, engineering, architecture and veterinary fields. Therefore, these types of loans are typically use for purchasing a practice, real estate, or new equipment; renovating office space; or refinancing debt.
This article is for Grand Teton Professionals for Corporate Cash Credit. For Credit Repair Solutions and Support, please Contact Us at 203-528-0587 or email us at Support@CorporateCashCredit.com. For Media Relations, please Contact: Misty.Burrell@GrandTetonProfessionals.com.
KWs: Small business loans, business loans, small business loan